1942 BMW R75
---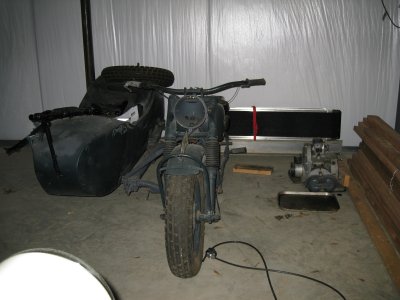 Before Restoration


---
During Restoration
---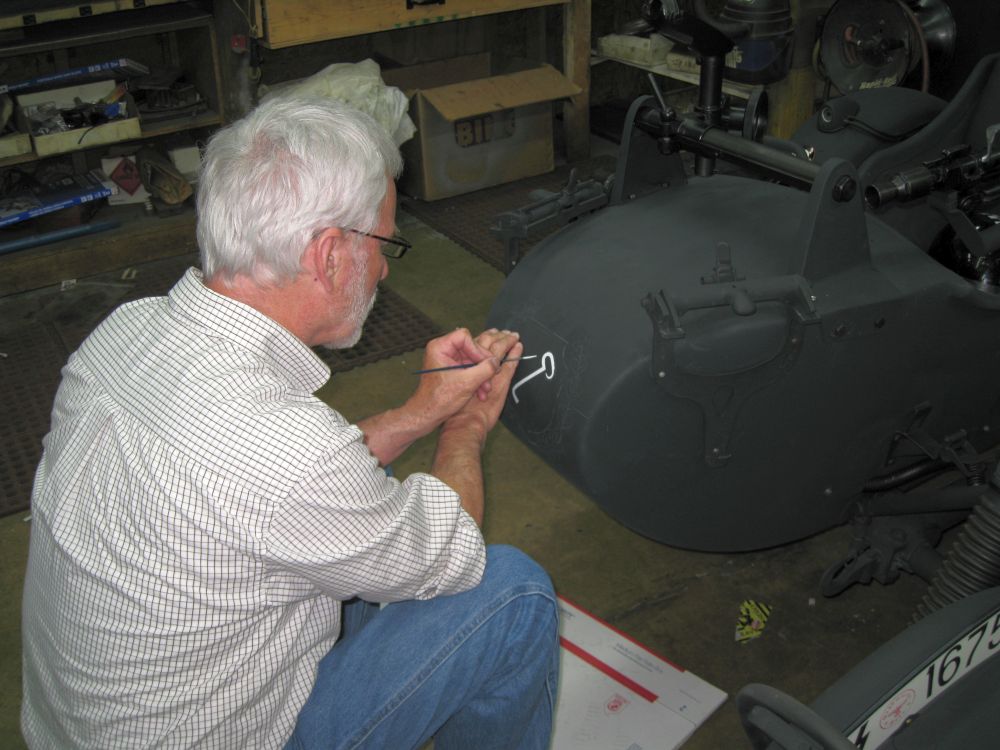 Danny Brown is shown here, hand painting the insignias on the Steib side car.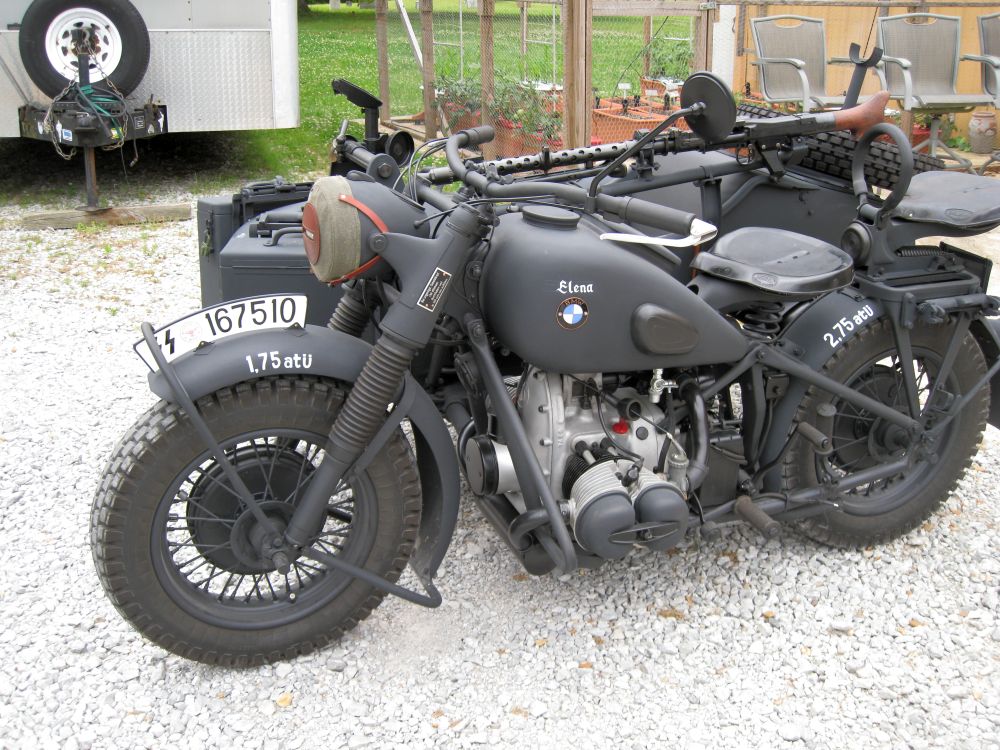 The 1942 R75 is painted in the RAL 7021 Panzergrau color scheme. Crews commonly painted the names of their girlfriends or wives on the gas tank. "Elaine" is translated into "Elena."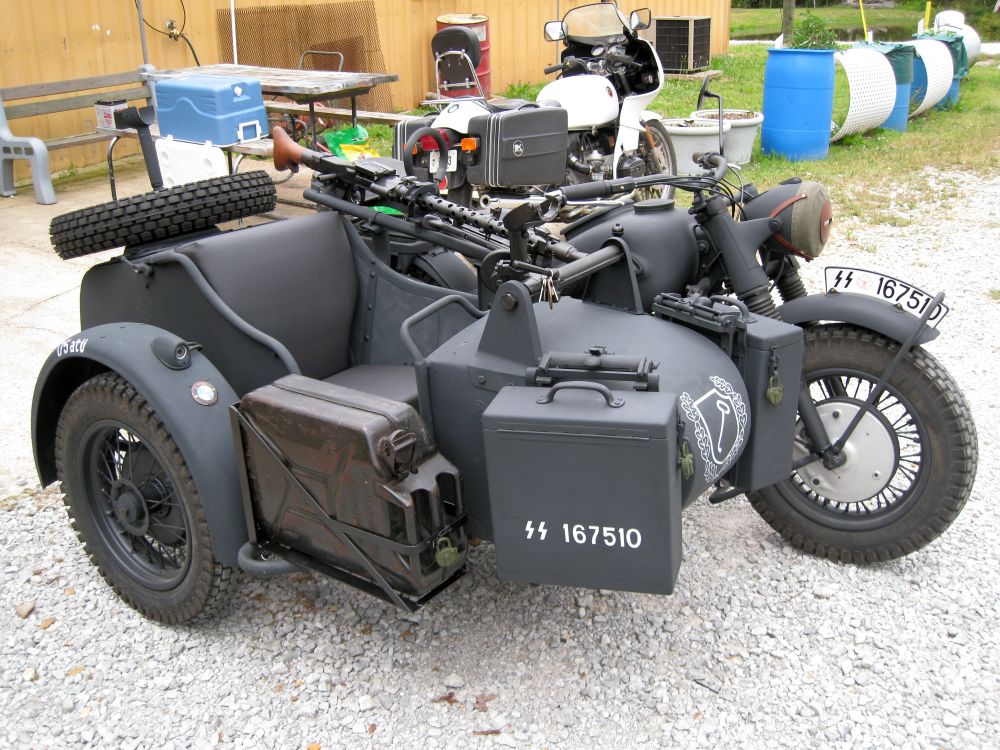 In this photo, the original 1943 Wehrmacht fuel can is visible in front of the side car fender.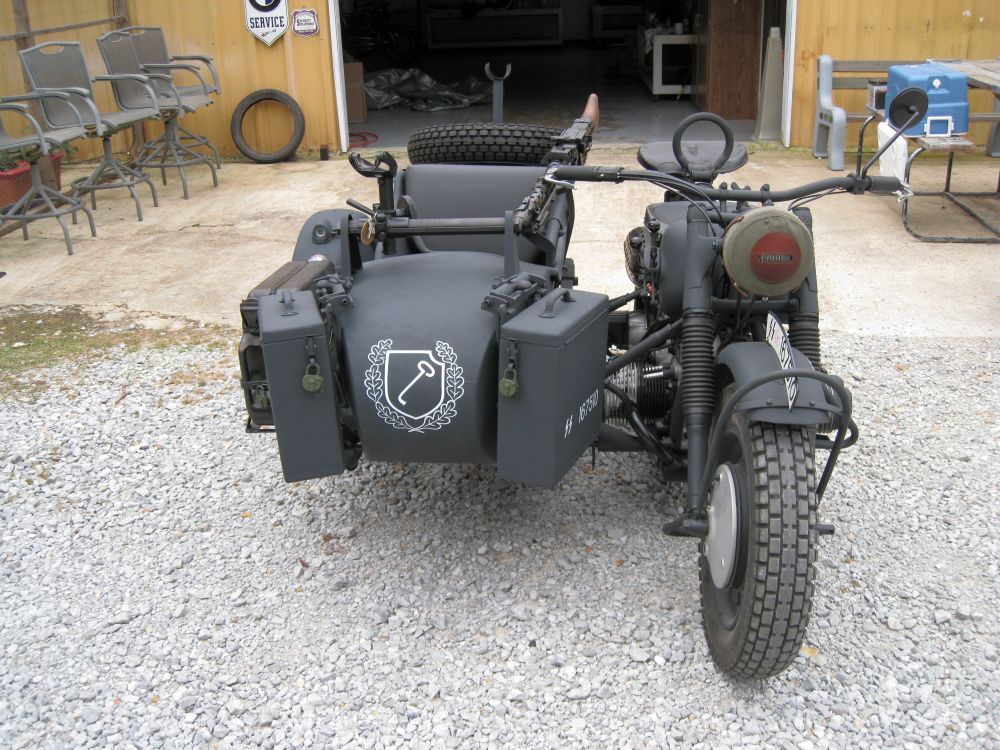 The nose art on the side car is the 1st Waffen SS division. An MG 34 is mounted on the transport rack.