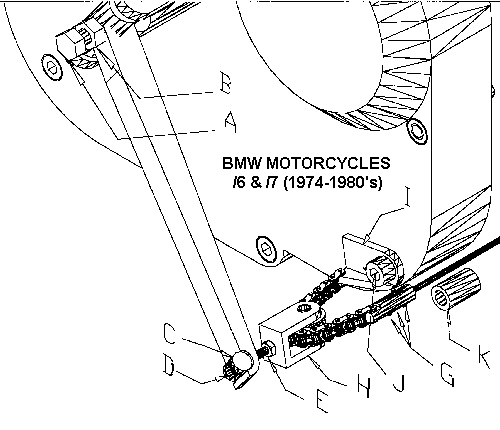 1. Loosen the locknut on the cable adjuster on the clutch lever housing at the handle bar. Screw the adjuster in, until you have a minimum of threads.

2. Loosen the lock nut (B) on the adjuster bolt of the clutch arm (A) and back the adjuster bolt out three or four turns.

3. Remove the cable from the arm and pull the end of the cable taught, out an angle, toward the right foot peg. Use sharp side cutters (you want to make a clean cut on the cable). For the /6 and /7 models, measure from the free end of the cable back approximately 3 1/4 inch and cut the cable. Save the removable cable barrel from the cut-off piece of cable.